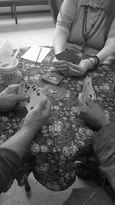 Saturday Gatherings
Formerly called "Saturday Soup" - This ministry allows for the Church to be open for 2 hours on a Saturday for those who are homeless to have a place to just "Be" - Warm Coffee and Tea is available for those who need it, and participants will be able to leave with non-perishable food to help sustain them throughout the weekend.
Saturday Gatherings take place every Saturday, except December 9, 2017. Donations of pre-packaged, non-perishable food (i.e. Granola Bars, Fruit leathers, Energy Bars) may be brought to the Church of the Joyful Healer during business hours.
---
2018 Mexico Mission trip
April 14-22, 2018

The UMC Joyful Healer will begin planning for the 2018 Mexico Mission trip this fall. Costs for this trip are around $600 per participant, with the option to fundraise the vast majority of those costs.

Joyful Healer organizes the volunteers, but our work is facilitated by AMOR, a non-profit organization that works with over 25 different Mexican churches in northern Mexico. Amor means 'love' in Spanish and stands for Aid to Mexican Orphans and Refugees. AMOR has been organizing trips like ours for over 34 years and has built more than 18,000 homes and 350 churches! You can check out their website at

http://www.amor.org/

Volunteers on mission will build a home for a family that has been selected by the local Mexican church. AMOR will purchase the building materials from local Mexican vendors, with funds we have raised as part of the whole trip cost, and deliver them to the building site. We expect over 1,000 other mission volunteers from churches nation wide to join together with us on this worthy mission.
---
Children and Youth Ministries
Youth Group

The Joyful Healer Youth Group has grown over the past year. The Youth Group is quite ambitious this year, wanting to participate in several service activities as well as participate more at Church and other activities. Because of this, the Youth will be doing several Fundraisers throughout the year.

Participants are currently fundraising for several events.

​Youth Group Schedule:

Mexico Mission Trip April 14-22, 2018
May 14, 2018 - Ministry with Timber Ridge
June 10, 2018 - Last Youth Group for Summer
July 29, 2018 - Youth Sunday
August 3-5, 2018 - Church Camp Out - special breakout sessions with the youth plus Kayaking and games and more!
August 26, 2018 - Youth Group Season begins!
September-October, 2018 - Confirmation Program

The Youth Group is run by a talented leader named Anna Lacey. She aspires to obtain her Bachelor's degree in English at Humboldt State University and post graduate work to become a United Methodist Pastor.

---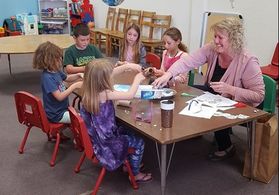 Joyworks
"JoyWorks" is the name we at the Church of the Joyful Healer have given to our celebration service Sunday School Program - interactive fun for children preschool age and up. On Sundays, children of all ages are welcome and are invited to join the first 15 minutes of our celebration services. After a moment with the pastor children are encouraged to attend our JoyWorks program. Many choose to join this program, but some may choose to remain in church. The WeeCare Nursery is available for those birth to age 3.
---
​

Boy Scout Troop 180
Mondays @ 7:00 p.m.

​The Church of the Joyful Healer is the Charter Organization for Boy Scout Troop 180. For Boys in 6th grade and up! Upcoming activities for Troop 180 are:​​​

---

Cub Scout Pack 180
Tuesdays @ 6:30 p.m.

Cub Scout Pack 180 is for boys entering 1st grade through 5th grade.

For more information on both Troop 180 and Cub Pack 180, please contact the Church office, who will direct your call or email to correct contact person for each group.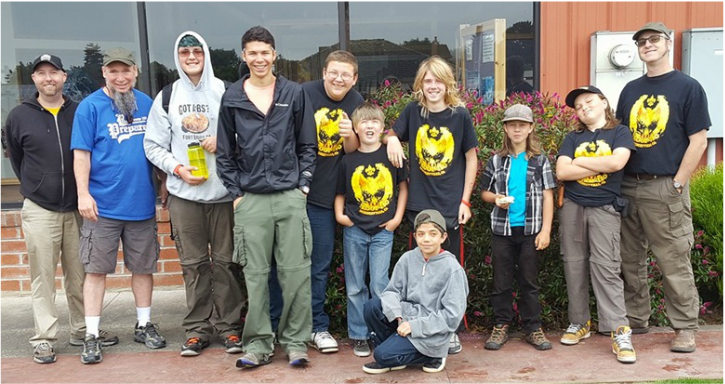 Gallery
---
Contact Us

Office Hours - Monday-Friday, 10 a.m. - 12 noon
umc.joyfulhealer@gmail.com 707.839.5691

Worship

Sunday mornings
​10 a.m.